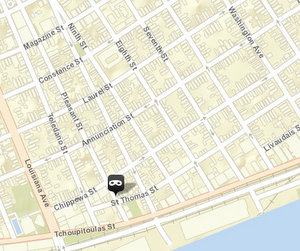 An 89-year-old man was injured last week in a home-invasion robbery in the Irish Channel, police said.
Around 7 p.m. Thursday, the victim heard a noise at his door in the 3200 block of St. Thomas Street and went to open it, and a young man forced his way inside, according to initial police reports. The intruder hit the victim on the head, took his wallet and his cash, and then went into the bedroom and took the victim's gun from underneath a pillow on the bed before leaving, the report states.
The victim was hurt by the blow to the head but the injury was not considered life threatening, police said. The victim had to be convinced by a family member to report the incident to police the following day.
No description of the suspect was immediately available.