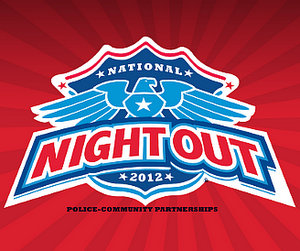 Neighborhood groups around Uptown New Orleans will fill their local parks and streets with music, food and the will to make a safer city as part of National Night Out Against Crime events tonight (Tuesday, Oct. 16).
A list of neighborhood events follows:
Laurence Square (corner of Magazine and Napoleon): From 5 to 7 p.m., the Bouligny Improvement Association will hold its annual Night Out Against Crime event, which will feature music by the Delta Ramblers, as well as free snowballs, pizza from New York Pizza, ice cream from Creole Creamery, grilled hot dogs and sausage from Buddha Belly and appearances by a fire truck and mounted police officers.
A $2 raffle at the Laurence Square event will raise money for COPS II, the nonprofit citizens' group that supports the Second District police officers, with a grand prize of a Sun Kruizer bike from Mike the Bike Guy and other prizes from: Computer Geeks, Crescent City Automotive, King Pin Lounge, Tattoo a Go Go, Wild Lotus Yoga, Nola Flora, Madison Ave. Fashions, Brother's 3 Lounge, Prytania Veterinary, Old World casting, NOLA Paddleboards, Mitch's Flowers, Uptown Athletic Club, Le Thai, Kyoto, Artique Frame Shoppe, Twisted hair Salon, The Wine Seller, and the Smoke Shop.
Carrollton
: All the neighborhood groups in the Carrollton area will be collaborating again this year on a
Night Out event at Palmer Park
from 6 to 8 p.m. Music will be by Smashing Blonde, with assistance by the Pussyfooters marching club. Food for sale will include Plum Street Snoballs, Crepes a la Cart and food trucks, with a prize wheel, raffle, fire engine exhibit and police horses.
All proceeds will benefit the NOPD Second District and the Fire Station at Carrollton and Claiborne. Participants are asked to bring office depot gift certificates for the Second District, and gift certificates to Robert's Fresh Food Market for the firefighters.
Broadmoor: From 6:30 to 9 p.m., Broadmoor residents will celebrate in the 4200 block of Walmsley. "Broadmoor resident Lola 'Lil Mama' Turner will host the event and says there will be food, beverages, kids' activities, information tables and a chance for residents to talk to members of the New Orleans Police Department's Second District," according to an email from the Broadmoor Improvement Association.
Lower Garden District: The Coliseum Square Association will hold celebrate in Coliseum Square from 5 to 8 p.m. "We will have food, drinks, music and activities for the kids. Please leave your pets at home, no offense to Fido, but this is a people event and some people are afraid of dogs," writes association president Robert Wolf.
Freret: Neighbors United and Milan Focus Group will be jointly holding this year's Night Out Against Crime Celebration from 6 to 8 p.m. at the Atkinson Stern Tennis Courts, 4025 S. Saratoga. "Bring the whole family! There will be food, face painting, DJ's and more!" according to an email from Neighbors United.
Irish Channel: The Irish Channel Neighborhood Association will have hot dogs, chips and cold drinks at Burke Park starting at 6 p.m..
Other events listed at the CrimeStoppers website include:
– Finger Lick'n Wings at 739 Jackson, owned by District B candidate Marlon "Buck" Horton,
– 3536 Louisiana Avenue Parkway,
– First Street United Methodist Church at the corner of 1st and Dryades streets,
– Palm Air Civic Association at the corner of Palm and Live Oak.