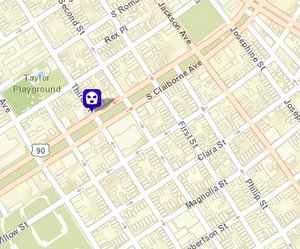 A man took a luxury car at gunpoint just off South Claiborne Avenue on Saturday afternoon, police said.
A 38-year-old man walked out of a business in the 3000 block of Third Street a few minutes after noon on Saturday to see someone trying to get into a black Infiniti M35, according to the initial police report. He asked the man what he was doing, and the suspect pulled a black handgun, told the man not to get any closer, and then drove off in the vehicle, the report states.
Anyone with information should call CrimeStoppers at 822-1111.
In an unrelated incident nearby that night, a 46-year-old man and four women people were all cut in a fight that took place at South Claiborne and Washington at 2:30 a.m. Sunday. The women's ages were 20, 29, 41 and 47.