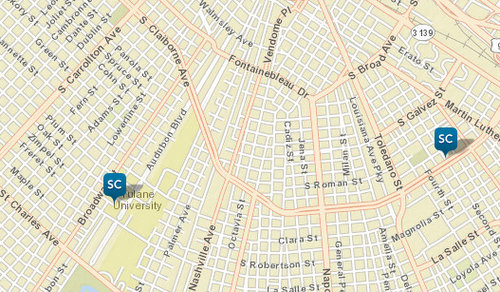 New Orleans Police detectives are investigating two reported rapes in the Uptown area, one from earlier this year on Zimpel Street in the university area, and another from early Friday morning just off South Claiborne in Central City.
In the Zimpel Street case, the victim was a 20-year-old woman and the incident was reported in the 7000 block: "The victim was sexually assaulted by a male acquaintance earlier this year," the initial report reads.
In Central City case, police responded to a call regarding the sexual assault of a 38-year-old woman in the 3000 block of Second Street around 2:30 a.m. Friday morning, the report states.
Both cases are classified as "aggravated rape," the most severe sexual assault charge under state law, but no further information was immediately available about either case late Friday morning.
[This article will be updated if more information becomes available.]