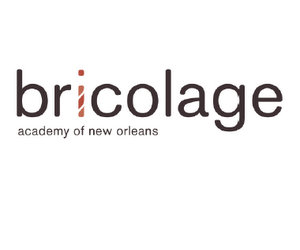 As Bricolage Academy works its way through the application process this fall to launch a new charter school next year, its founders are hosting a nationally known education journalist to discuss the education research described in her book "The Good School: How Smart Parents Get Their Children the Education They Deserve."
Author Peg Tyre "breaks down education research in a way that is easy for parents to understand and act upon," Bricolage founder Josh Densen writes in a recent blog post about her upcoming appearance in New Orleans (3 p.m. Saturday in room 112 of Loyola University's Miller Hall). Among the questions Densen says Tyre's book has helped him address are the importance of class size, test scores, diversity, the arts and foreign-language instruction.
Densen and the concept for Bricolage were incubated at the Schools 4.0 think tank, and the school's mission is "training students of diverse backgrounds to become innovators who change the world," he said. After several years of research and planning, the school's charter application was submitted to the Orleans Parish School Board at the end of July, and Densen said he is now corresponding with the National Association of Charter School Authorizers in anticipation of an interview Oct. 3. After an opportunity for Bricolage to respond to any suggestions, NACSA's recommendation will then be forwarded to the Orleans Parish School Board, which will then make the final decision on the issue, likely in December.
"If we have the recommendation of NACSA, we will be very confident," Densen said in a phone interview Friday morning. "But in the end, it's in the hands of the board."
In the meantime, Densen said the school has already begun its staff recruiting, marketing and outreach to parents, everything short of accepting applications and making job offers. School leaders are hosting playground playdates so parents can ask questions, such as one next Saturday at Palmer Park during the Arts Market of New Orleans and an "open house" Nov. 13 at The Hub building at Washington and Broad.
The first question Densen says he is always asked by parents is where the school will be locating, and the short answer is that Bricolage is still looking for both a short-term opening location (possibly a co-location) and a long-term permanent home. Densen is still eyeing Uptown locations, he said, and is he's making inquiries about the status of the McNair campus on Carrollton after KIPP! Believe moves to its long-term home in Gentilly, for example, or about the possibility of renovating the Free School on Camp Street. But he is open to any location around the city, he said — as long it is easily accessible, within a mile or so, of very diverse neighborhoods, he said.
"It is critically important that we are close to a variety of communities with diverse cultures, backgrounds and income levels," Densen said.
If approved, Bricolage will open in the fall of 2013 with four sections of kindergarten, with about 18 or 19 students in each. The following year, it will add a first grade, but will combine those students into three sections of larger classes. Densen said he would like to offer pre-kindergarten, but has no plans to do so currently because of the legal barriers allowing them to matriculate into kindergarten.
Densen is also continuing to focus on developing a curriculum for the school that supports a mission of diversity and innovation, such as a "workshop model" to literacy. The workshops will emphasize practice, with teachers coaching individual students on their work, rather than standing in front of the class lecturing.
"It's a way to balance individualized and personalized instruction with tons of practice," Densen said. "In a literacy workshop, you see lots of kids reading — a lot. In a writer's workshop, you see lots of kids writing — a lot. It's a structured way to approach a classroom of diverse learners."
The school will also feature time for innovation at the end of every day, practicing creativity in science, technology, engineering and math skills, Densen said.
Interested parents of children entering kindergarten in 2013 should fill out an Intent to Apply form on the Bricolage website, Densen said. It's not a binding agreement — just a way to ensure they get all the information about the school's progress, he said — but it may help demonstrate interest to the officials deciding whether to approve Bricolage's charter.