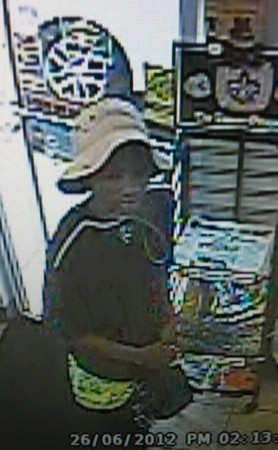 Photos have been released of the young gunman who robbed a woman of the keys to her SUV at gunpoint Tuesday just off Oak Street and then shot at her as she ran away, and police are seeking the public's help in identifying him.
After the carjacking on Dublin Street, the suspect parked the victim's SUV behind an unoccupied home in the 2200 block of Cambronne and left in a dark-colored Jeep Cherokee that appeared to be waiting for him, police and witnesses said.
He is described as thin black teen with an athletic build, wearing a fisherman's hat, a black t-shirt and black pants.
Based on the quality of the photos, Sgt. Chris Billiot of the NOPD persons-crimes unit said Wednesday afternoon that detectives hope to have him identified soon.
Anyone with information should call Second District Detective Nathan McGhee at 658-6020.