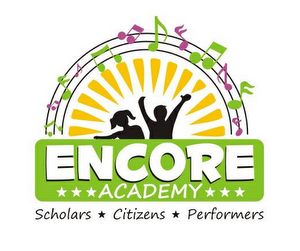 Encore Academy, the newest charter school approved by the Orleans Parish School Board, has set its sights on converting a warehouse on Washington Avenue into a school building to serve Uptown families when it opens this fall.
The educational focus of Encore will be on reading and math skills with a strong emphasis on individualized instruction, but school leaders plan to bolster its academic offerings with a strong music program for every child, school leaders say. The school will open in August with five grades — pre-kindergarten, kindergarten, first and second grades in the elementary program, and a fifth grade class to seed the middle school.
School leaders are still searching for a location, but plans to make an offer on its first choice, a 51,000-square-foot warehouse near the corner of Washington, Earhart and South Jefferson Davis Parkway. It sits next to the highly anticipated Blue Plate Factory loft apartments, and has easy access to the neighborhoods the school hopes to serve.
"From visiting the space, it's an amazing, huge blank slate," said board president Kesana Durand. "We're looking at a very centralized location Uptown where we can reach people from the Garden District to Mid-City to Gert Town, and hopefully that'll be a big draw for a diverse student population."
Because the construction would be indoor, contractors estimate that it could be converted within about eight weeks into 16 classrooms and additional common spaces such as a library and cafeteria, said school leader Terri L. Smith at a Tuesday night meeting of the school's governing board. That gives the school until June 1 to finalize the deal, which is expected to have a total cost of about $4.2 million.
Encore specifically opted to start the school from scratch, rather than attempt to turn around a school with low performance scores, so that they could configure the curriculum according to their ideas from the beginning. One emphasis will be on individualized instruction — each child will be evaluated three times a year to determine his or her greatest need, and will be given an hour a day to focus on that activity, from literacy or math remediation to computer training or enrichment activities.
"Every single child will have a plan specific for those 60 minutes each day, so we can be sure are meeting their needs," Smith said.
A second distinctive component of Encore's curriculum will be music instruction. The school plans to use the Suzuki method of early childhood music education, so that all Encore students will be participating in vocal and instrumental music.
"You learn how to play music immediately," Durand said. "It gives children who might not be as strong academically a chance to shine. All the children who are in a class could pick up the instrument and play together."
The music courses also require practice at home, and school leaders say it will help attract parental involvement. It's a contrast, Smith said, from schools that drop extracurricular activities to focus exclusively on academic remediation for struggling students.
"What we believe is you can do both, and bring some joy to the lives of those children who are in the building," Smith said.
The school's admission process is open, Smith said, and has already begun. School leaders are visiting Uptown neighborhood associations (after Encore's board meeting Tuesday, Smith made a presentation to the Claiborne University Neighborhood Association), and will roll out a full marketing campaign shortly, Smith said.
Applications are due March 26, and a lottery will be held March 28. For more information or to request an application, call (504) 444-2224 or visit the school's website or Facebook page.