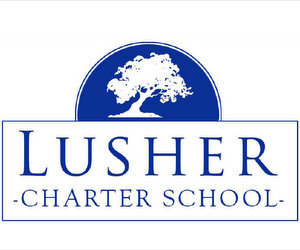 Lusher Charter School will continue reserving space for children of Tulane University employees and Tulane will continue providing free classes for Lusher high school students for the next five years, based on an agreement pending between the two institutions.
The partnership between Lusher and Tulane dates back to the months after Hurricane Katrina, when Lusher was seeking to reopen as a charter amid widespread uncertainty about the future of the New Orleans public school system. The state's half of Lusher's funding was secure, but it was unclear whether local tax revenues would be sufficient to provide the other half, said school CEO Kathy Riedlinger. When Tulane stepped in with a guarantee of the $1.6 million local portion for the remainder of the 2005-06 school year, Lusher Charter was able to open and the partnership was born.
The agreement was formalized three years ago, and its five-year renewal has very few changes, said Paul Barron, a Lusher board member and Tulane law professor and former interim administrator at the university immediately after Katrina. Among its provisions:
Admissions preference | Every year, Lusher gives first preference for its openings to siblings of current students and, in kindergarten, children who come from the school's small attendance district in the Carrollton area. Once those children have been seated, half of the remaining spaces are reserved for children of full-time Tulane employees and graduate students. The Tulane children must meet the same test scores and other requirements as all Lusher students. When the number of Tulane children applying is greater than the number of spaces reserved for them, a lottery determines which students are admitted, Riedlinger said.
College courses | Lusher juniors in their second semester and seniors may take courses at Tulane for free. Tulane reserves 30 spaces per semester and 50 spaces in the summer for Tulane students who have a GPA of above 3.2 and a SAT score of above 1200. Lusher students who earn a C or higher receive college credit for the class.Lusher students take classes in all disciplines, Reidlinger said, and the spaces have been sufficient for all the Lusher students who have requested them each semester. "It's really what we need," Riedlinger said.
Tulane admission | Lusher graduates who meet a number of criteria — scoring in the 90th percentile on standardized tests, have a Lusher GPA of 3.75 or rank in the top 10 percent of their class, and have never been suspended, dismissed or expelled — are guaranteed admission to Tulane. They also get preferential consideration for financial aid from Tulane.
Lusher serves as a "professional development school" for Tulane's teacher-training programs, providing enrichment for Lusher faculty and field experience for Tulane students. Tulane also provides Lusher with meeting spaces and tickets to athletic events, and Lusher high school students and faculty can use the Tulane library.
The agreement also has an exclusivity clause, with exceptions for other schools to serve as "professional development schools" and to allow Tulane to offer free college classes to students at four other New Orleans high schools: Edna Karr, SciHigh, O. Perry Walker and New Orleans Charter Science and Math Academy.
The Lusher board unanimously agreed to a five-year extension of the partnership. It still needs a final vetting by Tulane's legal department, Barron said, but has been given tentative approval by the university president.
"It's been a really good partnership between Tulane and Lusher," Barron said. "It's been good for Tulane, and it's good for Lusher."
Because the partnership is a legal agreement, Barron said he had originally scheduled the discussion of it for a closed-door executive session. Prior to the meeting, however, board president Blaine LeCesne told him that the state open-meetings law only allows closed door sessions for legal advice regarding pending lawsuits — not all legal matters. With that clarification, Barron said he agreed that the discussion should be held in the open.
Saturday morning's board meeting also included a discussion of the school's financial audit and brief updates on upcoming renovations to the building. To read our live coverage of the meeting, click "Replay" in the box below.