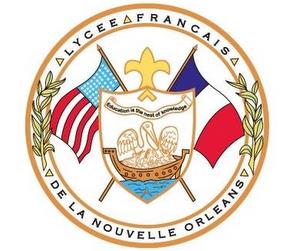 As Lycée Français de la Nouvelle-Orléans prepares to open next week for its first year of school, the chair of its board is preparing to return after several months of absence, and a new board member was selected.
Andrew Abrams had taken a medical leave from the board since April, but returned Monday to attend the board's August monthly meeting. Vice Chair Tom Klingler, who had been leading the board in Abrams' absence, said he would work with Abrams through the month to ensure a smooth transition and full return in September.
"We have missed Andrew sorely since April, and we are delighted to have him back," Klinger said.
The board also appointed Catherine MacPhaille as its newest member amid high praise for her involvement on a volunteer basis over the past few months. She will replace attorney Alvin Bordelon, who had wanted to help get the school "off the ground and then step aside," Klingler said.
"In the brief time that I've known Catherine, I've been overwhelmingly impressed by her dedication to the school, her drive to get things accomplished and her organizational prowess," said board member Allen Kelly, who nominated her. "She just has a real get-it-done attitude."
MacPhaille, a mother of four, said that she became interested in French-immersion education for her two youngest children after returning to New Orleans. She previously worked as a chief financial officer in Miami and Washington, D.C..
"I have the same vision you all do, which is to see that first graduating class, holding not only their Louisiana high-school diplomas, but also their French baccalaureate degree," MacPhaille said.
MacPhaille's husband, Jim, a real-estate developer, was also nominated as a member of the board's new facilities committee. The couple recently bought the former LaSalle School on Perrier from the Orleans Parish School Board, but Catherine MacPhaille said after the meeting that their intention remains to convert it into condos, a separate project from their involvement with Lycée Français.
"Our plans have not changed for the LaSalle School," Catherine MacPhaille said. "We're still planning on condos and houses."