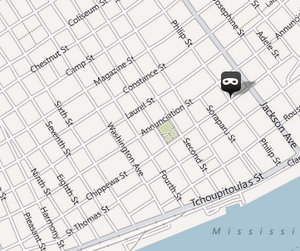 A couple was attacked Wednesday morning by a stranger who stole a wallet from them at their home in the 2300 block of Chippewa, police said.
One of the homeowners was outside watering her plants about 10 a.m. when a stranger came into her yard and told her that he needed her signature so she could get the house fixed, police said. The woman refused to sign anything, and the man then went into her house, police said.
Inside, he grabbed the woman's husband and took his wallet, then grabbed the woman's phone while she was dialing police and threw it away, police said. He then left in some sort of tan-colored minivan or SUV, police said.
The attacker is described as a 5-foot-4, 110-pound black man about 30 years old, with a dark complexion, a low, afro-style haircut and wearing light-colored shirt and pants with a white jacket.
Anyone who might have seen him or have any other information about the case is asked to call the Sixth District investigative unit at 658-6115, or, to leave an anonymous tip that could be eligible for a cash reward, call Crimestoppers at 822-1111.