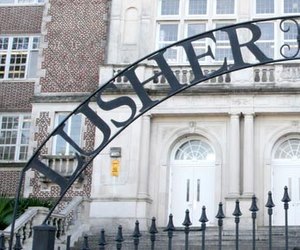 Lusher Charter School intensified its cries for basic building renovations and Sophie B. Wright supporters made a full-court press for a gym Tuesday night at the second town-hall meeting Uptown on the allocation of federal money for New Orleans schools.
As in previous meetings around the city, state and local school officials divided the audience of about 200 people at Dryades YMCA into three groups for free-ranging public-comment session. Each of those three groups Tuesday night was dominated by a vocal contingent of Lusher teachers, parents and administrators who insisted that their school's buildings need critical repairs to the roofs, windows and air-conditioning systems that are ignored by the current master plan.
"We're not trying to say that work at other schools is not needed," said Lusher High School principal Wiley Ates. "We're just saying that Lusher has been taken out of the formula, but the building we're in is in dire need of stabilization."
When state officials asked, for example, which specific facilities like laboratories or performance spaces individual schools should have, Lusher curriculum and development director Patty Glaser replied that the Fortier campus needs a roof, windows and a working air conditioner. The cost of renovations is only going to increase as the problems are ignored, supporters said.
"It should be put in the place and dealt with as soon as possible," said staff member Brenda Lashley, wearing a pink Lusher T-shirt. "It is progressively getting worse."
School Board member Seth Bloom said Lusher ought not be "slighted" by the facilities plan.
"Lusher has walked the walk," Bloom said. "Because Lusher has performed so magnificently the last couple of years, it definitely should be rewarded."
The other large group at Tuesday's meeting, Sophie B. Wright supporters, had turned out in force at a previous planning meeting, describing deplorable conditions that they said demand immediate renovations. By moving their school building into the next funded phase of the project, they achieved some success, but remain dismayed by the lack of a gymnasium.
"We are happy to be in Phase 2, but we don't seem to have what's standard-issue for 21st Century schools — a gymnasium," said Wright board member Teri Hunter said. "Not even a practice gym – just a plain-old gym."
Sophie B. Wright needs the gym for its basketball team — whose members appeared in uniform at Tuesday's meeting — but also for physical education classes during bad weather, said Wright director Sharon Clark. The school has identified space for the gym near Jena and Prytania, where a boiler room currently sits but can be replaced.
"We just want a facility," Clark said. "We're not trying to get the Taj Mahal here."
Lusher supporters used Sophie B. Wright's request to reinforce their own, that existing schools should be given equal priority with new schools. Instead of building a new high school with both a performance gym and a practice gym while Wright goes without any, both the new school and Wright should have one gym apiece, they said.
Lee Ashe, president of the Benjamin Franklin Elementary Parent-Teacher Organization, made a similar argument for her school's needs, and Lusher supporters said that Franklin faces the same issue they do — it's filled to capacity with a long waiting list, but it is being neglected by the master plan.
The removal of planned new school in the Hoffman Triangle in Central City was decried by a handful of supporters as well. Kim Washington of Associated Nonprofit Development said that decision was short-sighted, given all the residential construction around the neighborhood.
"Our community has repeatedly stated that they want a neighborhood school in the area," Washington said. "The demographics of the area are going to change, and you're not taking that into consideration."
Officials have said comments at these meetings will result in substantive changes to the facilities plan, and reiterated that point to the Uptown school supporters.
"The plan is based on putting buildings where there are no buildings," said Lona Edwards Hankins, RSD executive director for capital projects. "That was the assumption of the plan. If those assumptions need to be looked at, that's part of this discussion."
The plan suits one school, Samuel J. Green Charter. Supporters of the school and from the Freret neighborhood had turned out in force several months ago seeking assurance that the school would remain in its current location, and with the campus now funded for $17.5 million in renovations, Green coach and Freret neighborhood leader Dean Gancarz-Davies returned Tuesday to say the community is "pretty happy."