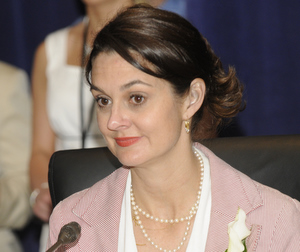 Got an issue with the pace of pothole repairs, or the way that cars are parked in your neighborhood?
If so, you might have something to add to today's meeting of the City Council Public Works Committee. Chaired by District B City Councilwoman Stacy Head, the meeting agenda includes a review of the city's parking-enforcement and pothole-repair practices. Also slated for an update is the state of the streetscape projects around the city.
For details and links to this and other events in and of interest to Uptown New Orleans, see our full two-day calendar listings below.
Monday
Tuesday
Crescent City Farmers' Market (Uptown). 9 a.m. – 1 p.m. (weekly), Tulane Square, corner of Leake and Broadway.
City Council transportation committee (tentatively scheduled). 10 a.m., City Council chamber, 1300 Perdido St.
Story Time at Latter Library. 10:30 a.m., Latter Library, 5120 St Charles
New Parenting Group. 10:30 a.m. (weekly), Uptown Parenting Center, 938 Calhoun St.
Hollygrove Farmers Market. 12-6 p.m., 8301 Olive Street
City Planning Commission. (This week's agenda does not include any properties in Uptown New Orleans.) 1:30 p.m., City Council chambers, 1300 Perdido St.
Trinity Artist Series: "Organ & Labyrinth." 6 p.m. (weekly), Trinity Episcopal Church, 1329 Jackson Avenue.