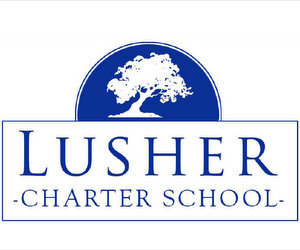 The leadership of Lusher Charter School is frustrated by what they see as the Orleans Parish School Board's apparent unwillingness to grant the full, 10-year renewal of their charter that the high-performing school has earned, they said in a board meeting Saturday.
Meanwhile, the admissions process for the small school district around the Lusher's Willow Street elementary campus will likely become more strict next year, as officials say more families are trying to move into the district solely for the purpose of gaining guaranteed entrance to the school.
Five-year plan?

Like other schools in the city, Lusher is in the process of seeking the renewal of its charter from the Orleans Parish School Board, said Blaine LeCesne, president of the board of directors of Advocates for Arts-Based Education, Lusher's governing body. Based on its academic and financial performance, Lusher qualified for an automatic five-year renewal of its charter and the possibility of a 10-year renewal, the maximum allowed under state law, if Orleans Parish agrees to it.
The difference is important to the school's future for a number of reasons beyond the mere burden on the school of undergoing the review, LeCesne said. The school has relied heavily on private donors for improvements to its facilities and programs, and they may be harder to convince to donate if the school's assured lifespan is shorter. Or, if the school has to purchase a building as it continues to grow, a 5-year loan will be much harder to pay off than a 10-year loan.
Lusher officials met last week with an administrative committee of the Orleans Parish School Board and made a case for a 10-year renewal that "no rational decision maker" could deny, LeCesne said. Even so, the Lusher team came away discouraged of any hope of more than the five-year renewal they automatically qualified for.
"Their view is that they are philosophically opposed to anything beyond a five-year renewal, because every five years you should have a high-stakes renewal process," LeCesne said. But all schools are given extensive testing and audits every single year that would indicate if the school was getting off track, he argued, making the school board's additional review for a clearly high-performing charter redundant.
"We don't really need to have that stick hanging over our head to continue to do well," LeCesne continued. "They wanted to hear none of that, which increased our initial impression that they already had their minds made up when we walked in the room. … If you were in the room, it's crystal clear where they were going."
In addition to what LeCesne called the "fundamental fairness issue" of withholding a benefit the school has earned, a five-year renewal will raise questions about the school's viability with not only potential donors and lenders, but also parents and possible faculty members. Other area schools with lower performance scores but that have charters through the state instead of Orleans Parish have received 10-renewals, board members said, which could make Lusher look somehow deficient in comparison.
LeCesne's frustrations were echoed by other board members. Lusher CEO Kathy Riedlinger said school officials are now trying to meet with individual members of the Orleans Parish School Board to make their case, which school board vice president Paul Barron said should be unnecessary if the system were working properly.
"That's what's so sad," Barron said. "We had hoped we had moved beyond political determinations."
LeCesne said he also objects to the independent consultants who conduct the reviews having input into the decision, because they have an obvious financial interest in more reviews being conducted of each school. Ultimately, he said, there may be a legal case that the determination process between five and 10 years is "arbitrary and capricious," but legal action would likely be as burdensome on the school as merely submitting to the additional review.
In-district difficulty


Qualifying for Lusher as a resident of its small school district in central Carrollton will likely become even more difficult next year, as the board prepares a new policy tightening down on what Riedlinger described as "abuse" of the system.
Every year during admissions, Riedlinger said she sees more families who move into the neighborhood — which runs roughly from Adams to Audubon between Claiborne and St. Charles, with a number of exceptions — at the last possible moment, seeking to establish residency solely for the purpose of getting their children into Lusher.
"It's a huge problem," Riedlinger said. "Right now you can rent a hole in the wall in the district, qualify, and get in and get ahead of the people who applied. They're abusing the rules."
The district was established in part to serve the longtime families of the neighborhood around the elementary school campus and to add diversity to the Lusher student body, Barron noted. Those goals get thwarted when families around the city use the district as an application shortcut, however, prompting the need for further revision to the rules for it.
The district already only applies to incoming kindergarten students. Next year, Riedlinger said, families may be required to prove they have lived in the district for a year prior to admission. Board members also discussed briefly once again the possibility of doing away with the district altogether, which Riedlinger noted remains under consideration and would solve the problem.
Riedlinger said she and the school administrators would craft a new policy and return with it to the board.