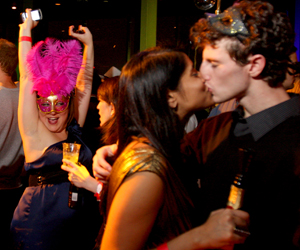 Musical performances, book signings, farmers markets and the monthly community meeting of the NOPD Second District are all scheduled around Uptown New Orleans today and tomorrow.
Monday
Girls Night Out with free wine, margaritas and chocolate, 5-9 p.m. Feet First Inc., 4119 Magazine Street.
Taize at Trinity Episcopal Church (weekly), 6 p.m. 1329 Jackson Avenue.
Toastmaster's Club 234 weekly meeting, 6 p.m. Latter Library, 5210 St Charles.
Reading and signing for "A Discovery of Witches," 6 p.m. Octavia Books, 513 Octavia Street.
Songs by Steve and Sasha Masakowski, Eiffel Society Valentine's Day, 6-11 p.m. 2040 St. Charles Ave.
Tuesday
Crescent City Farmers' Market (Uptown), 9 a.m. – 1 p.m.(weekly). Tulane Square, corner of Leake and Broadway.
New Parenting Group, 10:30 a.m. (weekly). Uptown Parenting Center, 938 Calhoun St.
Hollygrove Farmers Market, 12-6 p.m. 8301 Olive Street
Orleans Parish School Board, 5:15pm
Trinity Artist Series: "Organ & Labyrinth," 6 p.m. (weekly). Trinity Episcopal Church, 1329 Jackson Avenue.
Book signing with Isabel Wilkerson: "The Warmth of Other Suns," 6 p.m. Octavia Books, 513 Octavia St.
NOPD Second District NONPACC community meeting, 7 p.m. Touro Hospital second floor meeting rooms