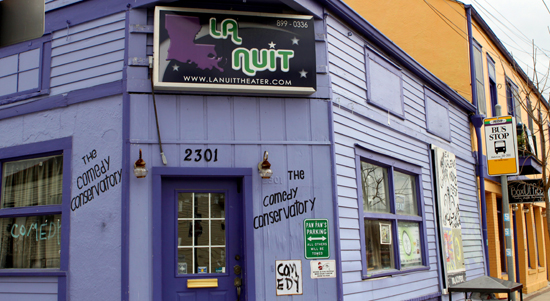 Whether your taste in theatre runs to the comedic, literary or political, events in and around Uptown New Orleans over the next two days should grab your attention.
Wednesday marks the opening of two events, the New Orleans Comedy Arts Festival at La Nuit Theatre on Freret and Loyola University's BP oil spill-inspired production of "Waiting for Godot." And Thursday will have two political events of interest to Uptown residents, a meeting of the City Council that will include a number of Uptown land-use matters, and a town-hall meeting on state House of Representatives redistricting at Dillard University. District lines will be significantly redrawn as the city loses several representatives, and residents are encouraged to voice their opinions on where their neighborhoods should be included.
Details and links in the full calendar below.
Wednesday
Thursday