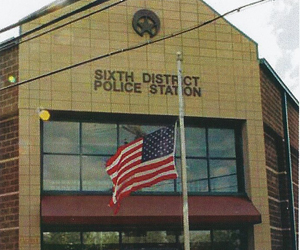 A particularly inept burglar in the lower Magazine Street area was interrupted during a break-in and scared away by residents twice in a week, police said.
A woman in the 2700 block of Magazine heard a loud knocking at her neighbor's residence Wednesday and came outside to see an older man who then acted as if he was leaving, said Sgt. Sabrina Richardson of the NOPD Sixth District property-crimes division. She went back inside, but looked outside a few minutes later to see the same man walking out of her neighbor's home carrying a small medicine bag, Richardson said.
The woman ran outside with a golf club and confronted the burglar, who dropped the bag and ran off, Richardson said. The neighbor, who apparently slept through the entire incident, later discovered $200 in cash missing from her purse, Richardson said.
A man fitting the same description broke into a home in the 900 block of Jackson Avenue through a window, Richardson said. Despite two dogs sleeping on the living room floor, he began filling a box with first a laptop computer, then components of a desktop computer, when the residents sleeping upstairs heard the commotion, Richardson said.
A man came downstairs, saw the burglar in the living room, and told him he had a machete, Richardson said. The burglar told the resident that he had a gun, and both paused, Richardson said. The burglar then began edging toward the front door, fumbled with the lock and then managed to get out of the house and escape, Richardson said.
Investigators found fingerprints and the witnesses were expected to attempt a composite sketch of the man, Richardson said. Thus far, even though he has broken into two occupied homes, he does not seem to pose a threat, she said.
"The victims were home, but he's not trying to approach the victims or anything like that," Richardson said. "He's just trying to sneak in and sneak out."